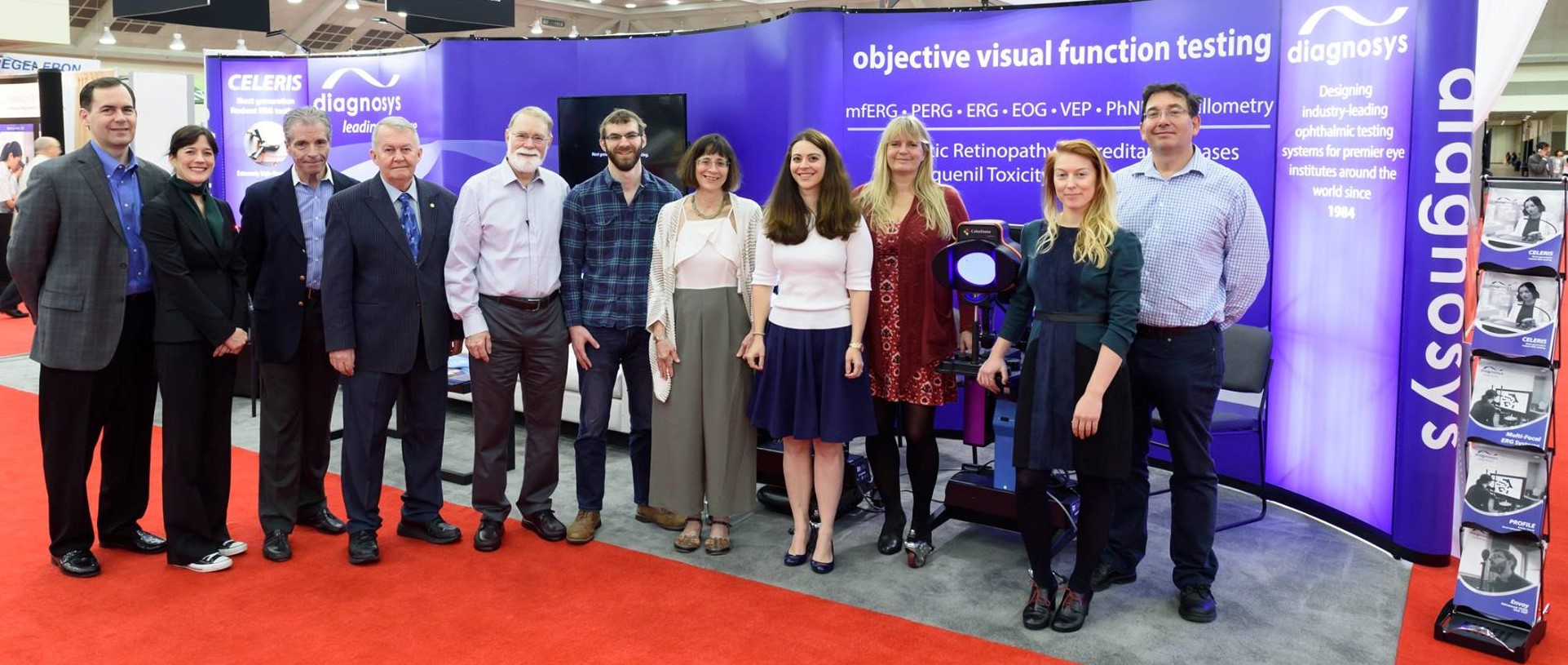 Diagnosys has long been the industry leader in visual electrophysiology. These tests flash lights and patterns of light at the eye and measure the electrical response from the visual pathway. As the only objective measure of visual function, ophthalmic electrophysiology tests help trained medical and research professionals assess retinal and optic nerve function. These tests are used to diagnose retinal disorders, investigate unexplained visual loss, aid in drug discovery, ensure that drugs coming to market don't have an adverse effect on vision, monitor progressive visual disorders, screen for inherited retinal diseases, screen for drug toxicity, and more.
In 1996, engineers from Doran Instruments and Cambridge Research Systems came together as Diagnosys LLC to design a revolutionary electrophysiology system called the Espion, drawing on their extensive experience in vision science and engineering. Today, Diagnosys is the industry leader in the field of ophthalmic electrophysiology.
Powerful enough to do any known test in ophthalmic electrophysiology, yet simple enough to use in any setting, Diagnosys equipment is designed to broaden accessibility to functional testing, and to bring these powerful diagnostic tools into the clinic.